Occasionally we have good young dogs for sale. Call or e-mail us if you are looking for a young dog.
---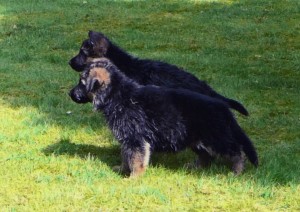 ---
Why selling ….
Sometimes young talented puppies do not develop as we had hoped. This does not mean that it is a bad quality dog, but that it does not fit into the plans we have for improving the breeding standard. We can only work with a limited number of dogs, occasionally we have to make choices. Keeping the very best, and letting the very good ones go to a new owner….
---
For sale ….
At this moment, we do not have any young dogs for sale ….